Easter Bunny visitation and Egg Hunt (April 9, 2022 12:00 PM -5:00 PM (egg hunt at 12:00 PM)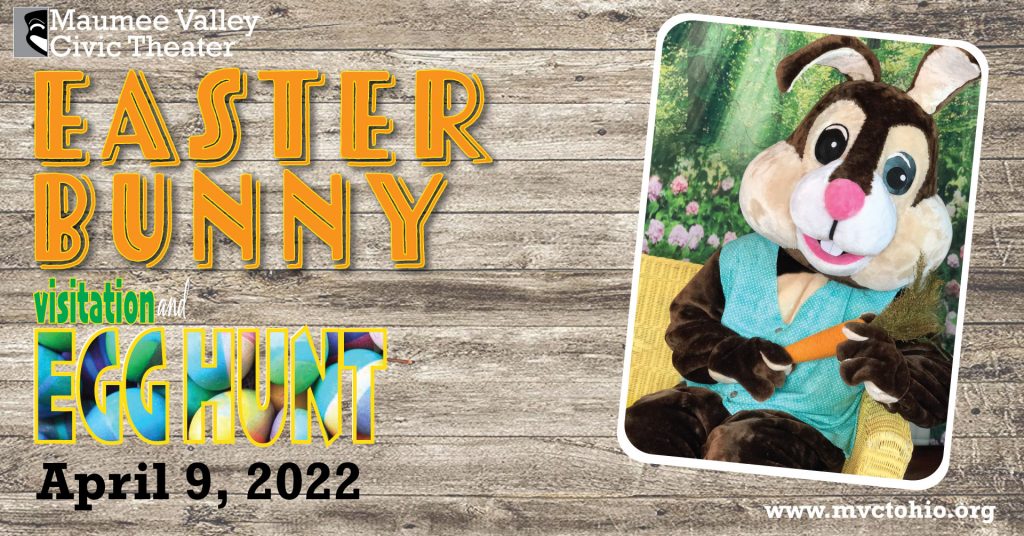 The one and only Easter Bunny will be visiting Henry County again this year on Saturday, April 9, 2022 at the American Legion Post 300 (500 Glenwood Ave, Napoleon, OH 43545). The Maumee Valley Civic Theater will be hosting an egg hunt for varies ages and you will have the opportunity to take a photo with the man/women himself. The Egg Hunt will begin at 12:00 PM and photos will go until 4:00 PM.
Photos are $5 per child and includes a digital download of their photo with the Easter Bunny.
Also, on April 9, 2022 the Easter Bunny will also host Tea with the Easter Bunny. Where you will have an intimate visit with the Easter Bunny, where you will be able to drink tea, enjoy a spring snack, create a craft, play games, enjoy a holiday story, and have your photo taken with the Easter Bunny. $10 per child and $8 per adult which include tea, snack, story, craft, games and photo with the Easter Bunny and child. This event is for all ages. Pre-registration is required. All children must be accompanied by an adult. Please visit our Party with Easter Bunny event page to register.
MVCT will follow all required Covid guidelines.