Easter Bunny Parade Through Napoleon – April 11, 2020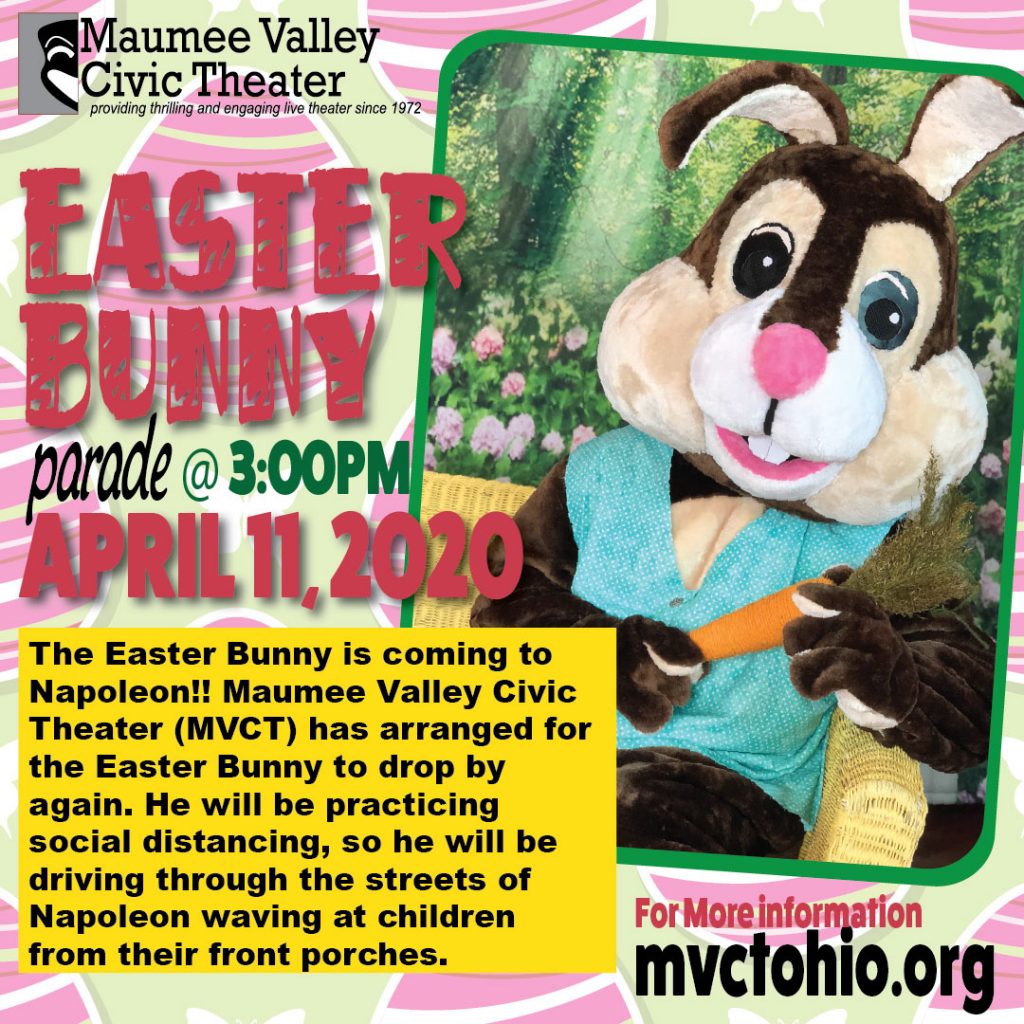 The Easter Bunny is coming to Napoleon!! Maumee Valley Civic Theater (MVCT) has arranged for the Easter Bunny to drop by Napoleon again this Saturday, April 11, 2020!! He WILL BE practicing social distancing, so he will be driving through the streets of Napoleon waving at children from their front porches. We are picking him up at 3pm and will be driving through the Napoleon Neighborhoods beginning on the South Side! We will do our best to visit as many streets as possibly. If we miss your street or if you live outside of Napoleon City limits we invite you to park your car in the Napoleon Civic Center backlot parking lot (303 W. Main Street, Napoleon, OH 43545) and we will drive through the parking lot so your children can wave at the bunny from your car.
Visit our website mvctohio.org and our Facebook and Instagram accounts for more details and to follow along his locations!
As a reminder the Easter Bunny will be respecting the Governor's order on social distancing and needs to keep his distance so there will not be an opportunity for photos and spectators should not approach the vehicle.
We look forward to seeing all of you this Saturday beginning at 3PM. 🐰🌷🐥
April 11, 2020




3:00 pm - 6:00 pm