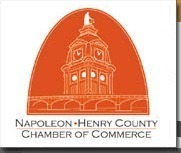 NAPOLEON/HENRY COUNTY CHAMBER OF COMMERCE
Our job is to foster a quality environment that is conducive to the growth, development and economic prosperity of Henry County.  We strive each and every day to be the central location people turn to for help in Napoleon and Henry County.  Whether you are a lifelong resident of our community or are looking to relocate your family or your business – we can provide the information and assistance you're looking for!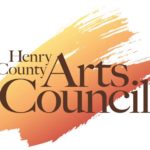 THE HENRY COUNTY ARTS COUNCIL
The Henry County Arts Council offers a variety of activities and events for all ages. The organization relies on your participation to sustain operations. Get involved today!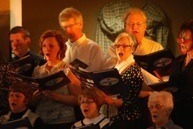 HENRY COUNTY CHORALE
The Henry County Chorale is an adult (age 18+) all county/community choir. We rehearse Sunday evenings from 7-8:30 pm, beginning Sun., Feb. 6, at Emanuel Lutheran Church, corner of Scott and Clinton Sts., Napoleon, Ohio. Repertoire includes Broadway show tunes, jazz, pop, patriotic and some sacred.

ARCHBOLD COMMUNITY THEATER
We are proud of our heritage which began in the late 70's. Charles Winzeler, a guidance counselor in the Archbold School system, founded an organization called "Friends of the Arts". Out of this organization sprang "Archbold Community Theatre". In January of 1999, we took the plunge and purchased Giffey Hall in Ridgeville Corners which is now the home of Archbold Community Theatre.

WATERVILLE PLAYSHOP
Waterville Playshop was founded in 1951 for the purpose of bringing quality live theatre to the community and surrounding areas.  Waterville Playshop is a non-profit organization whose volunteer membership includes any person, regardless of age, sex, or race, interested in its objectives, which are to:
Provide quality, family oriented entertainment
Provide for the nurturing and experiencing of all aspects of live theatre, including performance (acting, singing, dancing) and/or production (stage production/management, sound, lighting, set design)
Provide the education of, appreciation for, and participation in live theatre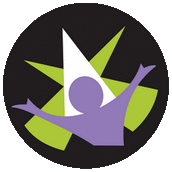 THEATER LEAGUE
Founded in 1976, Theater League is a not-for-profit, tax-exempt, community-based performing arts organization dedicated to the development of professional legitimate theater, both as a cultural and an educational resource. Serving its constituent communities by producing and presenting Broadway musicals, plays and new works in local performing arts centers, the League enriches the lives of more than 300,000 theatergoers annually, made possible by the support of the organization's 55,000+ members, who subscribe to Theater League's cultural offerings.

FORT DEFIANCE PLAYERS
Bringing theatre to the Defiance area!