Miscast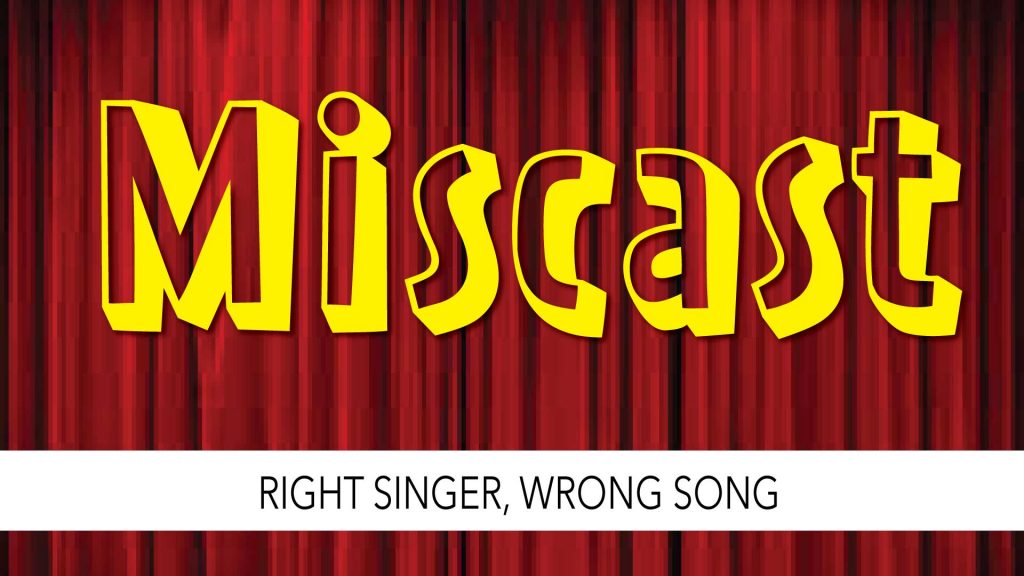 Due to some unforeseen circumstances, we will be postponing our Miscast concert until a later date. Once all of the details are set in stone for the new date we will release the information. Thank you for your support of the Maumee Valley Civic Theater!!
March 14 & 15, 2019 Postponed
7:00 PM
Napoleon American Legion (500 Glenwood Ave, Napoleon, OH 43545)
Right Singer, Wrong Song? Have you ever wondered what a female Gaston would sound like? How about a male Annie? Join us for a hilarious mix-up of girls singing your favorite Broadway guy songs, guys singing your favorite Broadway girl songs and everything in between. Some of your favorite local musical theatre artists perform songs from roles in which they would NEVER be cast. The results will be hilarious and thrilling!
Many performers relish the opportunity to sing something that they love desperately but will never get to do professionally. The performances range from ridiculously tongue-in-cheek to touchingly heartfelt. The result is a special night for both the audience and participants. You won't want to miss this evening of madcap musical magic.
More information will be available in the coming weeks.
AUDITION:
Those interested in participating can audition by contacting Shellee Murcko by Facebook, phone at (419) 966-3356 or email jsmurcko@gmail.com