Audition Information
Please read the entire page:
For those who are interested in auditioning and who can commit to the each show's production schedule please review the below information.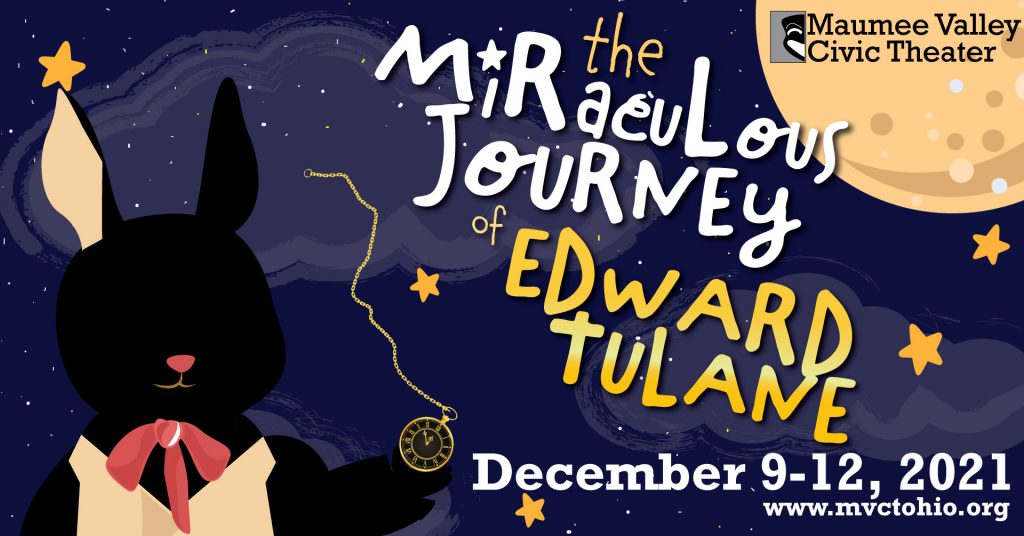 The Miraculous Journey Of Edward Tulane
Adapted by Dwayne Hardford. Based on the book by Kate Dicamillo

Artistic Team: Director Jeffrey Tonjes and Assistant Director Amanda Tonjes.
Performance Dates and Location
December 9-11 at 7:00 PM and 12 at 2:00 PM, 2021
Location still to be determined
Maumee Valley Civic Theater (MVCT) will perform the beautiful heartfelt story of The Miraculous Journey of Edward Tulane based on Kate DiCamillo's young adult novel of the same name. December 9-11 at 7:00 PM and December 12th at 2:00 PM.
Edward Tulane is an expensive toy rabbit made of china. He is loved by a little girl named Abilene, but Edward doesn't care. He is vain and self-centered. He has no interest in anyone other than himself. On an ocean voyage, Edward is accidentally thrown overboard and sinks to the bottom of the sea. So begins his journey—a journey over which he has no control, for he is a toy rabbit. He can neither move nor speak. As years pass by, Edward meets many different people in many different situations: an older grieving couple who find comfort in Edward's presence, a hobo and his dog who introduce Edward to a whole community of homeless wanderers, a farmer in need of a scarecrow, a sad little boy and his very ill sister, and finally a doll mender and an old doll who teach Edward an invaluable lesson. Through this miraculous journey, Edward learns what it is to love, what it is to lose that love, and how to find the courage to love again.
Actors of all ethnicities, gender identities, and abilities are highly encouraged to audition. Seeking a diverse cast of 4 adult actors.
Actors who play musical instruments are being highly sought for this production.
CHARACTER BREAKDOWN
● All roles will be gender fluid
● Casting 4 actors – possibly more
● Actors may/will play more than one role
The Traveler: Our storyteller who plays Pellegrina, Society Lady, Martin, Margory, Lolly, Jack the Watchman, the Old Lady, Crow Pellegrina, Marlene, Lucius Clarke.
The Woman: Portrays Abilene, Nellie, Lucy the Dog, various other hobos, Star 1, Sarah Ruth, Neal, Doll, the Old Doll, the Shopper.
The Musician: Is the voice of Edward's thoughts and emotions. Ideally also plays guitar but not necessary.
The Man: Portrays Abilene's Father, Amos, Lawrence, Bull, various hobos, Bryce, Star 2. Possibly plays the harmonica or another instrument but not necessary.
Please Note: Based on auditions some parts may be divided to multiple actors.
Audition Information
Dates: October 25 & 26, 2021
Time: 6:00 PM – 8:00 PM
Location: Kids Haven (440 Independence Dr, Napoleon, OH 43545)

Sides
1) Select the character's scene that you would like to audition for from the audition page on our website.
2) Begin reading the audition scene where it says "start" and finish where it says "end."
3) Only read the lines of the character you are auditioning for.
Download Audition Script Sides Here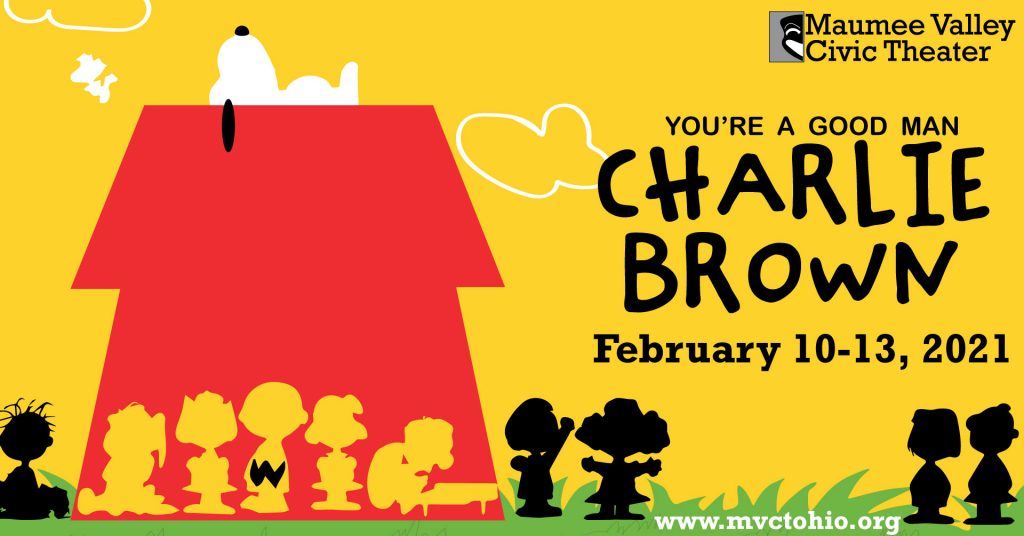 Audition Dates are: December 5 & 6, 2021 from 6:00 – 8:00 PM at Kid's Haven
Audition Details will be posted soon!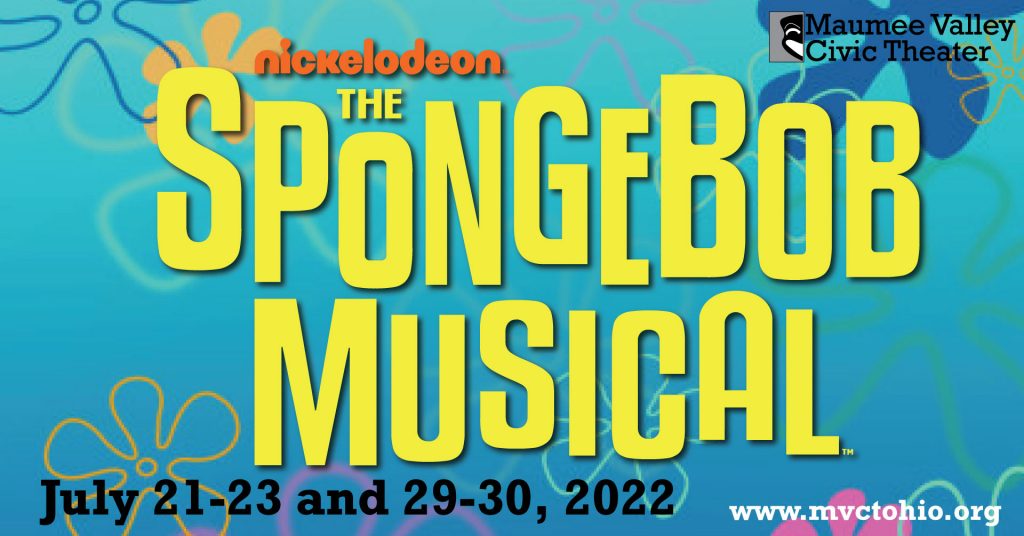 Auditions are: May 15 & 16, 2022 from 6:00 PM – 8:30 PM at Kid's Haven
More details will be posted in April/May