Wizard of Oz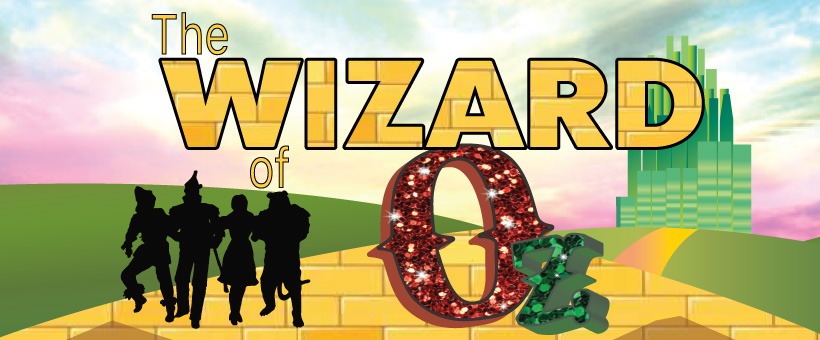 CREATIVE TEAM
Director: Jeffrey Tonjes
Vocal Director: Rhonda Malone Lehman
Orchestra Conductor: Jim Murcko
Choreographer: Anna Murcko
Dorothy Abbie Fricke
Aunt Em Shellee Murcko
Uncle Henry/Emerald City Guard Charles Nagel
The Scarecrow/Hunk Landon Healy
The Tin Woodman/Hickory Tom Zwiebel
The Cowardly Lion/Zeke Brad Arno
Miss Almira Gulch/Wicked Witch of the West Amy Drees
Professor Chester Marvel/Wizard of Oz Nathan Jaqua
Glinda Sydney Berry
Toto Louie
CHORUS
Jordan Blue
Mark Bockelman
Karlee Bostelman
Zora Drees
Elyse McMaster
Kait Meece
Bailey Riebesehl
Hannah Star
Katie Stebbins
Haylie Westfall
Kaitlyn Wiemken
Samantha Wulff
Haleigh Wurst
MUNCHKINS
Abigail Baker
Georgia Baker
Allen Barth
Caleb Cooper
Sophia Fields
Simon Franz
Alivia Freytag
Leah Geahlen
Alaina Gerken
Kinsley Hartson
Kane Hartson
Zayre Hartson
Maci Hill
Trinity Hill
Jayda Hill
CREW

SHOW DETAILS
Dates and Time: July 26-28, 2018 at 7:30 PM and July 29, 2018 at 2:00 PM
Location: Napoleon Jr High Gymatorium
Little Dorothy Gale of Kansas, like so many girls her age, often dreams of what may lie over the rainbow. One day a tornado hits her hometown and carries her away to Munchkinland – at the end of the rainbow.
The Munchkins fete Dorothy as a heroine. Dorothy wants to go home to Kansas and seeks the help of the kind Sorceress of the North. Only the great Wizard of Oz can help Dorothy get back to Kansas. Dorothy persuades three friends to accompany her on the trip to the Emerald City to see the Wizard. They are Scarecrow, who lacks a brain, he thinks; the Tin Woodman, who has no heart, and the Cowardly Lion, who would like to have some courage.
The Wicked Witch of the West vows vengeance on Dorothy and does all she can to stop the friends getting to the Emerald City. But they do reach it and manage to see the Wizard. He will only help them if they succeed in an apparently impossible task. They do succeed, they get all their wishes.
The well-known score includes some of the best loved songs in the American musical pantheon.