2023 Henry County Fair Gates – August 12, 2023
Date: August 12, 2023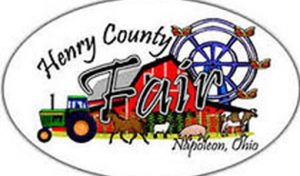 This year the Henry County Fair Board ask the Maumee Valley Civic Theater to staff the Henry County Fair Ticket Booths. This year we will be staffing the gates on Saturday, August 12, 2023! Each shift is 4 hours however you can sign up for as many as you would like!!! Please arrive 10-15 minutes prior to your shift in order to make the transaction smooth.
Why do we do this? It's FUN and MVCT gets a pretty nice donation for working the gates! Also, if you work the gates you will able to enter the Fair free on that date. Don't forget to wear your favorite show shirt or MVCT shirt!!
If you have any questions please contact Amanda Tonjes at info@mvctohio.org
Sign up below...