The Haunted Trail and Kids Treat Trail – October 27 & 28, 2023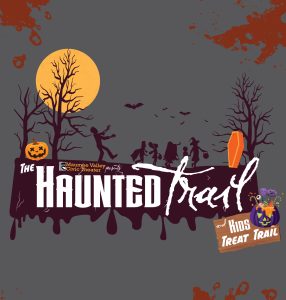 This year MVCT will be hosting again this year, The Haunted Trail and Kid's Treat Trail. This interactive theater experience will have patrons walking through some of Oakwood Park's most haunted trails.
We are in need of scariers and guest helpers (Non-Scarers). This is a two-day event and would love to have volunteers who can commit to both days. Volunteer times will be 6:00 PM – 10:00 PM (or until the last patron has gone through the trails.) If you sign up to be a scarier and have make-up experience or an idea for your scare costume please let Jeffrey know. There are a few scare positions already created but when you are thinking of ideas make sure you think woods, trail, etc.
If the slots are full and you are interested in helping or have questions please contact Jeffrey at info@mvctohio.org
Dates: OCTOBER 27-28, 2022
Commitment Time: 6:00 PM – 10:00 PM
Sign up below...